AI-Gateway: Advanced AI Integration for Workforce Communication
In the dynamic landscape of modern business, effective communication stands as the cornerstone of success. To meet the demands of this ever-evolving environment, the incorporation of cutting-edge technologies like ChatGPT™ is not merely advantageous; it is imperative. With great excitement, we introduce a game-changing product that promises to redefine workforce communication: AI-Gateway.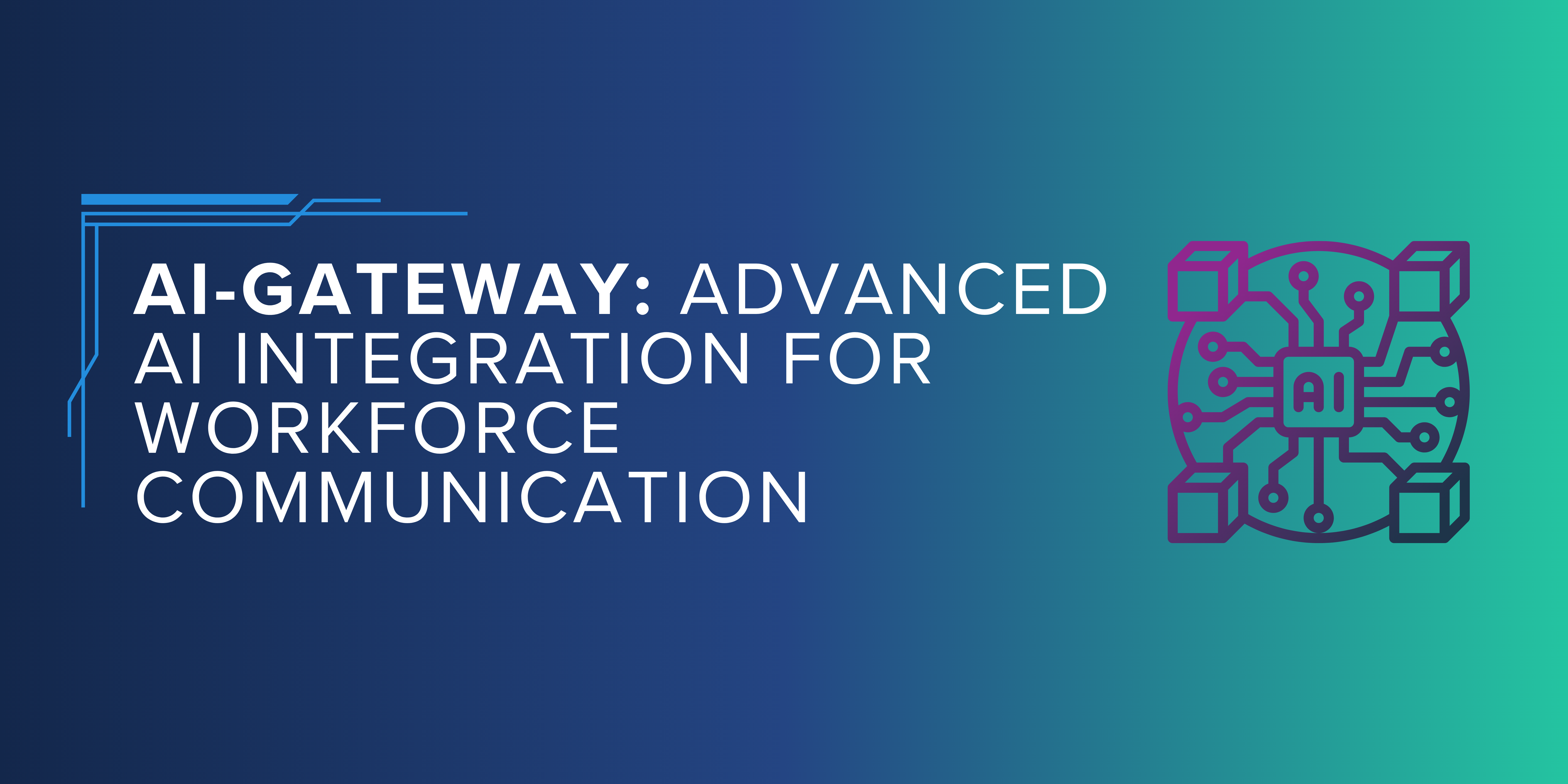 Introducing AI-Gateway
The unparalleled features of AI-Gateway—end-user transparency, enterprise-grade safety, data management capabilities, and tamperproof backup—forge a path towards smarter, more informed interactions in the workforce. As the world continues to evolve, AI-Gateway stands as a testament to the boundless potential of technology in shaping the future of work, propelling businesses towards more innovation, safety, and productivity.
Heightened Safety for End-users
By using AI-Gateway, businesses can leverage the power of LLMs like ChatGPT™ into their workflows, all the while upholding the sanctity of data security and safeguarding intellectual property. Operating as a robust shield, AI-Gateway empowers organizations to tap into the transformative capabilities of AI without exposing any confidential data to undue risk.
Empowerment through Customizable Configuration
Boasting an interface that champions user-friendliness, AI-Gateway allows organizations to configure and manage parameters in alignment with their distinct requisites. Whether on-premises or in the cloud, AI-Gateway seamlessly integrates with existing applications and tools, facilitating a seamless transition that culminates in holistic integration.
Redefining Privacy and Control
AI-Gateway forges new paths in the area of data anonymization to ensure complete transparency in data usage for end-users. This approach not only cements trust but also elevates the overall user experience, seamlessly integrating AI-powered interactions into the fabric of day-to-day operations.
Unified LLM Deployment Platform
AI-Gateway provides a turnkey solution for the deployment of a scalable and meticulously controlled gateway accessible to all internal users. This is further streamlined by the automatic redirection of AI chat and API queries, facilitated by a user-friendly configuration and monitoring suite.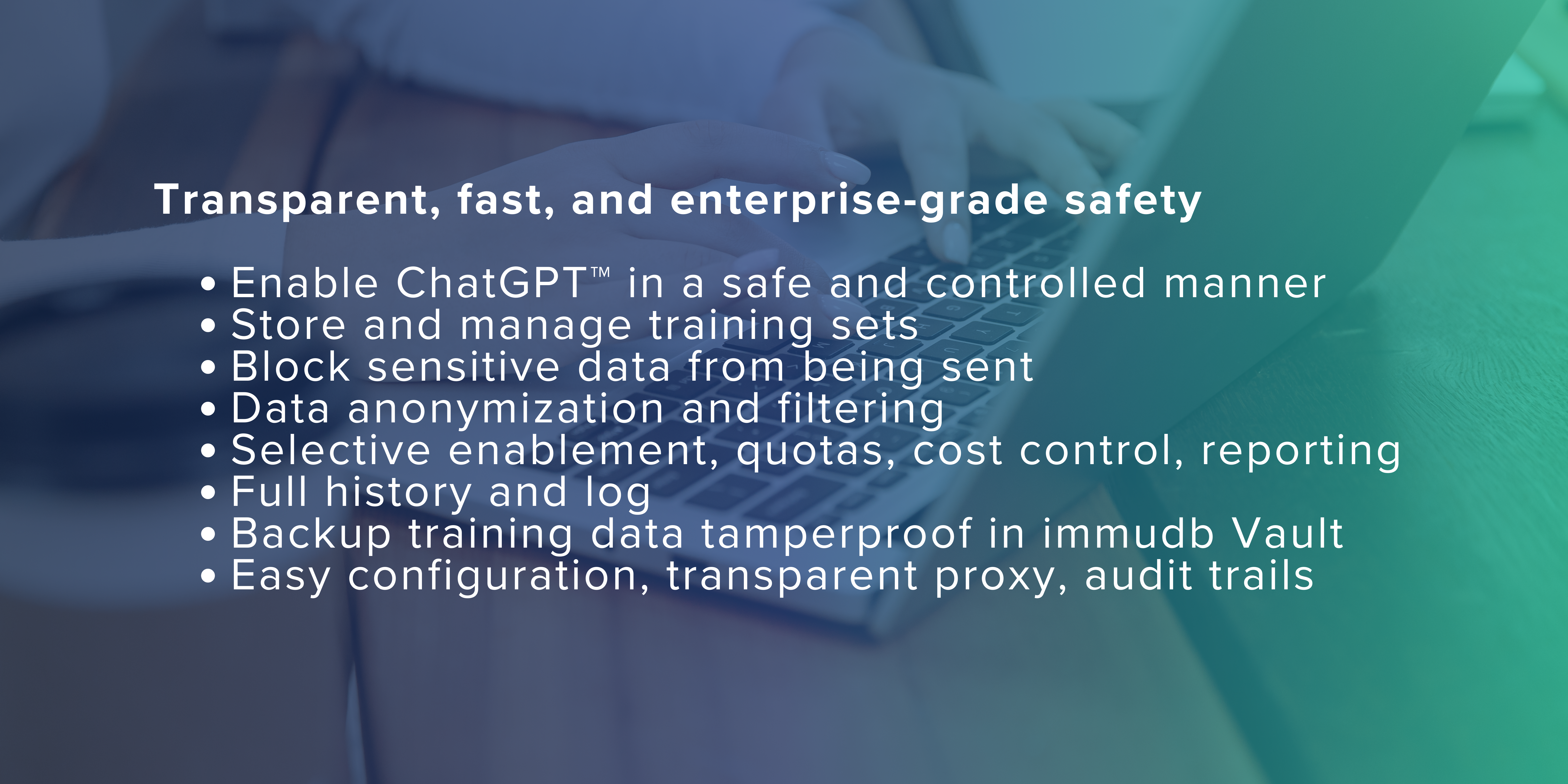 Conclusion
So, why wait? The future of workforce communication is here. Join the ranks of visionary organizations that are harnessing the potential of AI to elevate their operations, enrich their interactions, and unlock new potential. Experience the synergy of AI and human intelligence in a controlled ecosystem with AI-Gateway.

Join Beta now!