Join US
Join Our Team
We're creating highly sophisticated and innovative solutions which our customers love to use. Join us on our journey to bring trust and integrity to the digital world!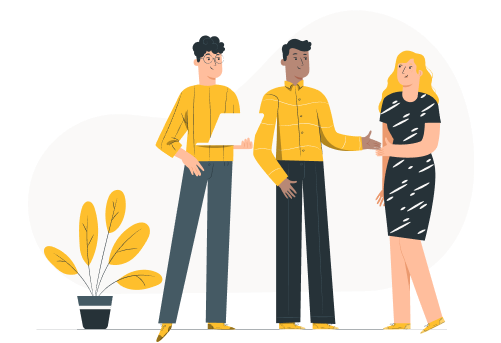 OUR VALUES
We are an open and welcoming environment, we pledge to making participation in our project and our community a harassment-free experience for everyone, regardless of age, body size, disability, ethnicity, gender identity and expression, level of experience, nationality, personal appearance, race, religion, or sexual identity and orientation. We are a respectful and inclusive work environment.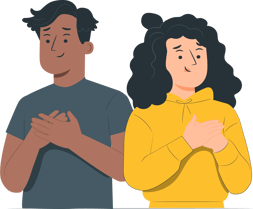 Intellectual Honesty
We ask ourselves the tough questions. We don't take easy shortcuts. We are honest and truthful to each other and the people we communicate with.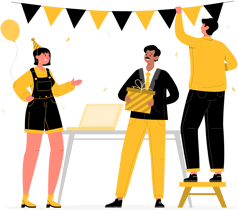 Fun
We are having fun doing what we do and foster an environment where everyone can share their passion and enthusiasm and create amazing solutions together.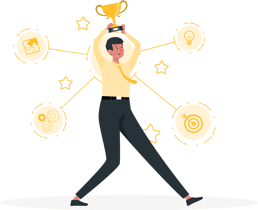 Excellence
We are a team of highly intelligent and capable people. We find amazing solutions to complex problems and we are an example to each other and the community.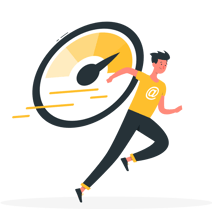 Speed
As a startup, our only advantages are speed of execution and excellence. We do what we do quickly and we get things done in a flash. And we do it right, each time.

Stock Options
We grant you stock options to benefit from our growth throughout the journey.

Flexible Time and Place
We don't track hours, we put trust first. Work whenever and wherever you work at your best.

Visibility to the Open Source Community
Contribute to cutting edge open source technology working for one of the fastest growing open source startups.

Company Retreats
Exchange ideas and have fun with a team of extremely smart, diverse, and motivated people.

Become an Inventor
We frequently file patents on pioneering technology and support and reward you contributing.

Report to the Founders
We value flat hierarchies. Exchange your ideas directly with the founders and actively shape our path.

Technology Showcase
We provide you with the freedom to create and innovate in our showcase program.

Become a Conference Speaker
Inspire other tech geeks speaking at the leading conferences of the industry.

English Lessons
We offer weekly English classes by professional tutors to improve your communication skills.


WE ARE REMOTE FRIENDLY
Codenotary is a fully remote team, spread across the planet. We have developers in fourteen different countries, and 21 different cities (and counting!). As a member of our team, you will be invited to work wherever you're happiest and most productive.
CUSTOMER SUCCESS ENGINEER
You will demo out products to potential customers, answer technical questions, and be the technical contact for the customer throughout the whole sales process.
SENIOR FULLSTACK DEVELOPER
We are looking for an experienced and dedicated Fullstack Developer (Vuejs, Python/Go) to build and maintain our enterprise applications and always improve usability and customer experience. If you feel addressed, you have the opportunity to help bringing back trust and integrity to the digital world!
TECHNICAL SUPPORT ENGINEER
You will act as a technical representative leading the direct interaction with the customer's personnel and project teams by providing technical advice and assistance, e.g. troubleshooting, resolving highly technical issues as well as working to identify platform bugs and handling new inbound customer feature requests.
QA WORKING STUDENT
We are looking for a smart and motivated working student to join Codenotary part-time (20h/week). You will support Codenotary in finding real world use cases around our applications and testing their usability manually and with the help of AI.
SENIOR SOFTWARE ENGINEER
We are looking for a smart, dedicated, and experienced Senior Software Engineer (Go and/or Python) to join Codenotary and work on our enterprise software products. As a Senior Software Engineer, you would mainly develop our solutions' backend and also engage in
prototyping using your fullstack skills.
UX/UI DESIGNER
We are looking for a creative, dedicated,
and driven UX/UI Designer to design and constantly improve user experience and usability of our software applications. This includes user experience research and designing responsive and appealing application UI mockups based on that.